Sponsor Raising Hope
Would you or your business be willing to help us host a successful event and reach our goal by sponsoring Raising Hope 2023?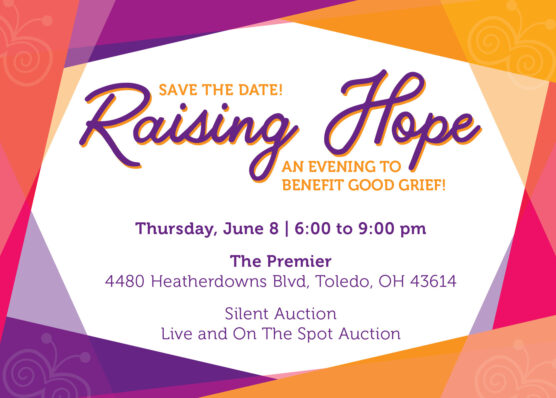 Sponsor of Hope - $7,500
Sponsor of Healing - $5,000
Sponsor of Acceptance - $2,500
Sponsor of Compassion - $1,000
Sponsor of Friendship - $500


---
Payment Information
Pay by Check
Make payable to Good Grief of Northwest Ohio and mail to: 440 S. Reynolds Road, Suite D, Toledo, OH 43615
Sign Up for
Our Newsletter
Questions? Call: 419.360.4939
Good Grief of Northwest Ohio, Inc.
440 S. Reynolds Road, Suite D
Toledo, Ohio 43615