September 14, 2022
Have you ever wondered what Good Grief of NW Ohio is all about? Here is your chance to learn more about our mission and the services we provide!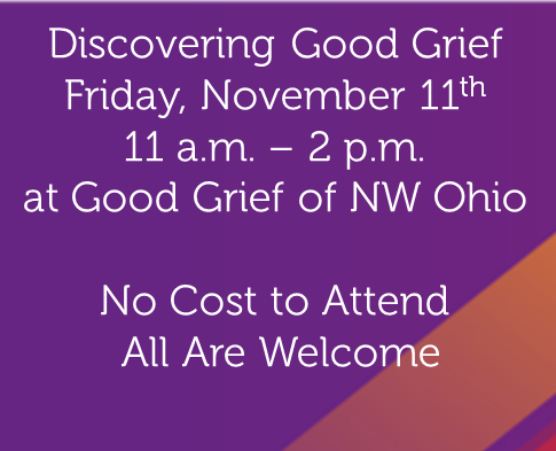 Discovering Good Grief
Friday, November 11th
11 a.m. - 2 p.m.
No Cost to Attend - All Are Welcome
We hope you can stop by on November 11th for an informative look at our space and the opportunity to participate in activities simulating a typical peer-based support group session.

Additional details are coming soon!