January 10, 2019
Good Grief of Northwest Ohio Welcomes Dr. Kelsey Crowe!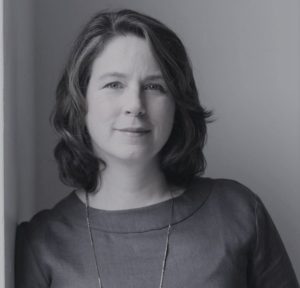 Kelsey Crowe, Ph.D. is the founder of Help Each Other Out, and co-author of "There Is No Good Card for This: What to do and Say When Life is Scary, Awful, and Unfair to the People You Love." Dr. Crowe teaches social work at California State University. Her work has been featured on several media outlets such as NPR, Washington Post, Wall Street Journal, BuzzFeed, Oprah.com, and others. 
Many people encounter various kinds of empathy roadblocks that inhibit their connection with others. In order to make people more comfortable with human connection in times of suffering, this workshop will provide guided dialogue sessions for participants to uncover obstacles to everyday connections and empathy strengths. In order to facilitate more supportive conversation, the talk will provide examples of empathy starters and quashers, and non-listening styles that impede vulnerable conversation. It will also provide role play scripts for participants to practice. 
When: Friday, February 1, 2019 from 8:00 a.m. - 10:30 a.m.
Where: Lourdes University Franciscan Center, 6832 Convent Blvd., Sylvania, OH 43560
Tickets are $10.00 in advance; $15.00 at the door. Seating is limited so be sure to purchase your ticket(s) today!!

Limited copies of "There Is No Good Card for This: What To Say and Do When Life Is Scary, Awful, and Unfair to People You Love" will be on sale at the event - all proceeds go to Good Grief. Dr. Crowe will personally sign your copy after her presentation. 
Purchase your ticket today before it's too late! 
Hotel accommodations have been generously provided by Renaissance Toledo. 
This program has been approved for Continuing Education Credits for Social Work / Counseling.