October 03, 2023
Good Grief of Northwest Ohio Welcomes Doneila McIntosh! 
Please join us on November 16th for her informative and moving presentation - The Impact of Disenfranchised Grief on African American Communities.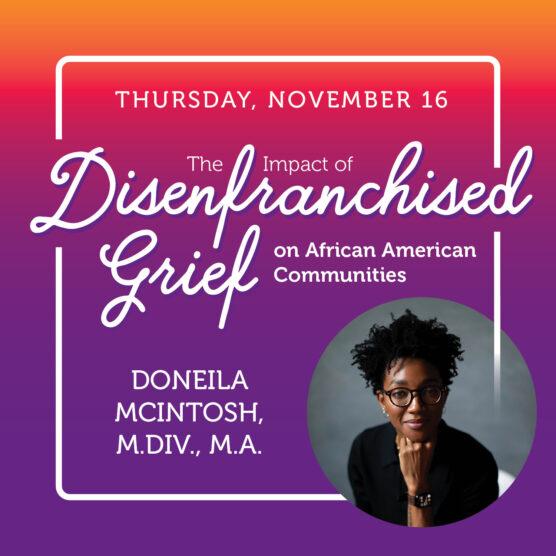 Disenfranchised grief occurs when a loss is stigmatized or socially invalidated. At times, the stigmatization of grief is intertwined, consciously or unconsciously, with racial bias and racist ideology, resulting in a lack of empathy for the bereaved. Therefore, empathic failures (or the lack of empathy) can negatively influence grief support of African Americans, who have faced discrimination throughout US history. This presentation will identify how African American grief is disenfranchised, its effect on African American communities, and culturally attuned practices that increase grief support for African Americans.
When: Thursday, November 16, 2023 from 9:00 a.m. - 11:00 a.m. Registration/check-in starts at 8:30 a.m.

Seating is limited. Registration is required. 
General admission for this event is free. $50.00 for professional continuing education credit. Continuing Education Credits for Nurses, Social Workers, Counselors/Therapists, and Funeral Directors, Certificate of Completion for clergy.
About The Speaker: Doneila McIntosh, M. Div, M.A. is a second-year doctoral student at the University of Minnesota in Family Social Science, with an emphasis in Couples and Family Therapy. Doneila is a formal hospital and hospice chaplain, with nearly a decade of experience working primarily with BIPOC individuals, couples, and families. Now a family therapist, Doneila continues to work with BIPOC families navigating grief, loss, and trauma.